Stallion Showcase
Meet an impressive collection of Area Stallions who have utilized TNT's reproductive services and are available to the public for future breedings, including...
WC CARTIER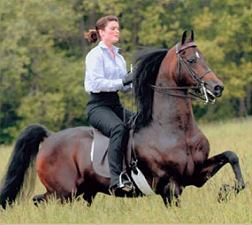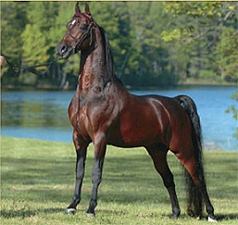 WC Cartier is the bold, beautiful Morgan stallion and athletic son of the legendary mare Schiaparelli. He is the paternal half brother of Hollybrook Stage Rage and the maternal half brother of Mizrahi and Bellisimo. He is also a 3/4 brother to Balenciaga, an impressive two year old colt who won Yearling Colt, Junior Champion Stallion and Reserve Grand Champion Stallion at the 2004 Jubilee Regional. Cartier is also a 3/4 brother to the beautiful Isabella Fiore, winner of the highly competitive Breeders Sweepstakes in 2005. In the show ring, Cartier has combined his type and talent to win both the 2004 Grand National Four Year Old Pleasure Driving Stallions and the 2004 World Champion Four Year Old.
Ganesh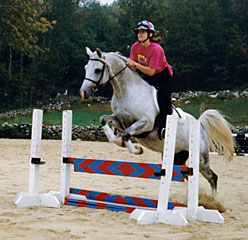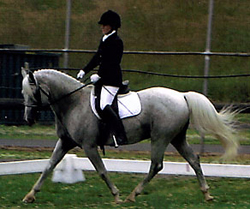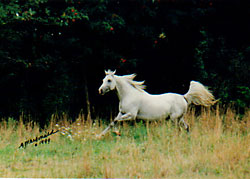 Arabian Sport Horse Stallion

GANESH is a very beautiful and talented Arabian stallion who was bred for good bone, quiet personality, and sport horse athleticism. His sire and dam are examples of the old style Arabian breeding which was known for athletic ability, beauty and sweet personality.

GANESH is brave, tough, beautiful to look at , intelligent and a joy to work with. He is elegant and responsive to the lightest aids. He also has tremendous endurance and loves to work.

GANESH is a 15 hand gray with an absolutely gorgeous head and lovely soft eye. GANESH's gaits are all strong. His collected canter is spectacular. He steps under very well with lots of bend and expression in the hocks. His walk is of equal quality.

GANESH's trot is a lovely, floating gait with well balanced and rhythmic extensions. However, GANESH's best quality is his rideability and trainability. He is a very sweet, kind horse who is very smart and willing to learn and work. His babies have all been beautiful, big (purebreds are 15-16 hands), sweet and athletic like him. He is especially good at putting a good personality on a baby from a difficult mare.
2011 Sport Horse Payback Program 9th Top Stallion

Alwyn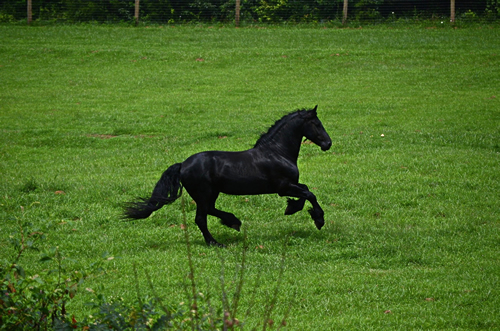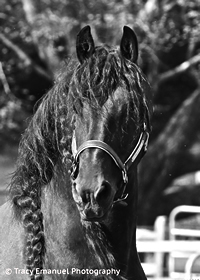 Alwyn is a proud and noble example of the highly desirable characteristics of the Friesian breed. He is well behaved with extraordinary character, both on the ground and under saddle. He has the unusual combination of being exceptionally bold and brave on a hack while having the focus and athletic ability to train Grand Prix movements in the dressage ring
Alwyn is a Friesian Stallion that has earned Ster status and the prestigious Sport Predicate for his success in Dressage. He is a confirmed FEI Advanced Dressage horse. He is by the KFPS approved stallion, Feitse out of the Legendary mare Mefrou.


Alwyn is fully approved for breeding and has been entered in the Foundation Book with Gold Elite status based on performance in the Friesian Sporthorse Association Registry. For more information contact [email protected]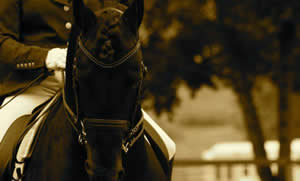 Rock My Zipper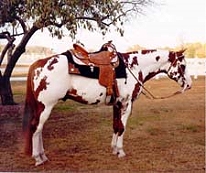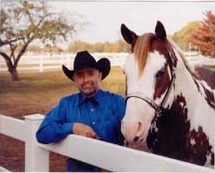 Rock My Zipper is a 2001 SORREL OVERO STALLION sired by SB Flashy Zipper, out of Don't Stop Rockin. Flashy, intelligent and loaded with talent, ROCK MY ZIPPER has the pedigree and ability to be your next WORLD CHAMPION SIRE. His Pinto Horse Association of America achievements include Supreme World Champion Pleasure Horse, Champion of Champions Western Pleasure, World Champion Western Pleasure Snaffle Bit, Stallions and Geldings, World Champion Ideal Pinto Western ST/HH types, and Reserve World Champion Western Pleasure Stallions and Geldings ST/HH types. Through the American Paint Horse Association he has earned 201 Lifetime Performance Points, Superior Western Pleasure, Register of Merit Longe Line, Register of Merit Trail, and Multiple Futurity Winnings.
Rock My Zipper is owned by John Silva and will be standing at High Road Farm in Lee, NH.
603.659.8682, or 617.513.2375.
Inamorato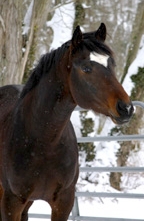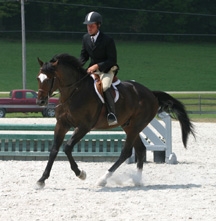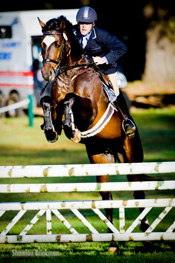 Inamorato was awarded his ATA approval in 2003. Foaled in 2001 from a States Premium Mare Indira XV from the Ch. Stallion Fontainbleau out of Irene by the Century sire Mahagoni. Inamorato was sired by Elite Stallion Buddenbrock, one of the most successful breeding stallions of all time for the German Trakehner Verband. Buddenbrock was sired by the Elite Stallion Sixtus out of Habicht. Inamorato is the only Buddenbrock son standing in North America and combines some of the most highly athletic trakehner pedigrees. A pedigree unable to be reproduced due to the untimely death of Fontainbleau. Inamorato's pedigree has been successful up to CCI**** in Eventing and Grand Prix in Dressage.

Inamorato's comments from the ATA inspection committee: "willing jumper with good technique- relaxed and confident. Excellent temperament with obvious jumping potential. Mares that need type and jumping talent should cross well with this modern young stallion.
Competition Resume:
2003: NEDA Dressage Sport Horse Breeding 3rd Place for 2 year old colts and geldings
USDF All Breed/Sport Horse 2nd Place 2 year old colt/gelding
ATA Horse of the Year Reserve Champion 2 year old colts
2005: Baby Green Hunters: first under saddle competitions at Vermont Summer Festival placing 5th and 6th out of fields of 40-50 under Ian Silitch
2008-09: Hunter/ Jumper's under Ian Silitch Achieving USEA Green Conformation Hunter 2nd placing, ATA Green Conformation Hunter Campion through competitions from Vermont to Florida.
2009- Present: Eventing under Andrew Palmer in the South East US, successful through Preliminary currently preparing for his CCI* debut for 2012. Two of Inamorato's most memorable events are:
at Red Hills International Horse Trials in March of 2011, where David Oconner spoke "all horses with Olympic aspirations, have competed at Red Hills." Inamorato remained 1st with Dressage score of 27.4 over all Preliminary divisions and a clear cross country round. He completed the Stadium in fourth place with a victory gallop and a nice check. In January 2012 they started the season at the Prelim/Training at Poplar Place, Andrew and Inamorato completed the event with an impressive 2nd place finish and a final score of 30.6.
Inamorato's Breeding Career began in 2006. Showing highest levels of success in primary inseminations he has produced Hi Score and Model Mare Lucinda out of Lilly of the Valley, dam of the only Trakehner stallion: Lord Luciano, to be sent back to Germany for successful grading and now competing at Prix St. George. Inamorato has also produced not only impressive Trakehner foals from New England, Florida, Tennessee to Colorado but also has crossed successfully with other warmblood breeds. His foals are bold, eager, true to conformation and type with superior strength in all gaits.
Inamorato's Trainer and Handler, Andrew Palmer (Royal Palm Farm) has always been complimentary about Inamorato's effort to succeed. Comments on the Judges sheets have often ended with Awesome Horse! Inamorato turns heads whenever he leaves his stall. When a breeding is called for the clients will email about the comprehensive efficiency Andrew and Tiffany operate with. Inamorato's Fresh Cooled semen is of the highest Quality and Frozen is available as well.
Please contact:
Northeast Trakehners LLC
Christina Potter
Cell: 508 560 4134
[email protected], [email protected]

Royal Palm Farms
Andrew and Tiffany Palmer
Cell: 334 790 5507
[email protected]
Burkland Nickolas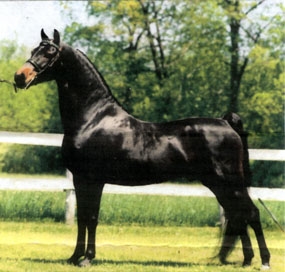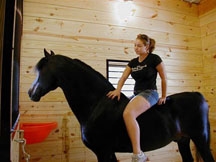 Burkland Nicklolas (Windy Hill Maestro x Burkland Rafinette) is a two-time Reserve World Champion Western Pleasure Morgan Stallion. He is a proven sire of many accomplished show horses, and passes on his sturdy conformation and intelligent, gentle nature to his offspring.
He is owned by Chelsea Miller and standing at Garland Stables in Rye, NH. For more information contact (603) 491-0777 or [email protected].
Landsong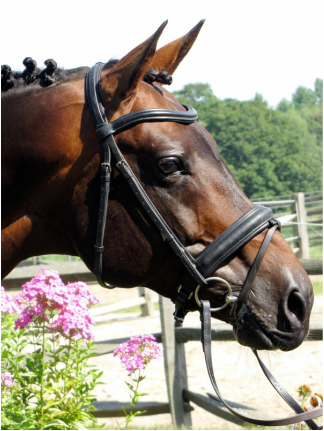 A proven FEI competitor by imported Holsteiner stallion Lancaster. Landsong won National Res. Champion and Region 8 Champion Prix St. George 2014 with PHR- and is currently working all GP movements! He was also #1 in the Nation for Dressage Sport Horse Breeding PHR in 2011. Landsong provides the rare access to time-tested Holsteiner and TB bloodlines noted for trainability, hardiness, and athleticism cherished in sport history books. He has three powerful, pure gaits and always lends these to his offspring. He has sired numerous champions.
Landsong's foals are convincing with numerous Gold Medal Foals, Breed show Champions, two stallion prospects and a licensed Oldenburg N.A. Stallion - a testament to his distinguished bloodlines. They are adored by their breeders and owners, entering the arena as successful Dressage, Event, and Hunter mounts with professionals and amateurs.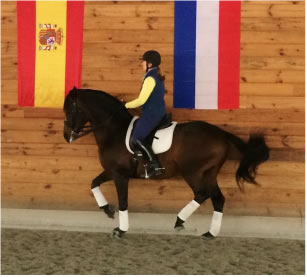 Fee: $1,000 March 1st - November 1st 2015
Fresh-Cooled, and Frozen
EVA: Negative
Shipping: FedEx via TNT Equine
Booking Fee: $250, included.
Discounts: Early Booking Before May, High Quality Mares, and Return Breeders- contact for details.
Breeding Manager: Zoe Bandola
[email protected]
cell (603) 303-9023
Lil More Conclusive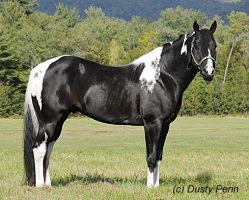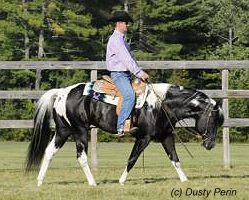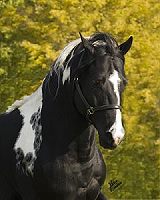 Lil More Conclusive is a 2004 Double Homozygous Black and White Breeders Trust Stallion with an exceptional temperament, conformation and trainability. Bloodlines include generations of outstanding World Champions and Performers including Dixie's War Drum (Billy Bud x Dixie's Doll) one of APHA's All-Time Leading Sires, A Summer Breeze APHA Champion and Champion Producer, Conclusive, Impressive to name a few!
TCSA, TFSA, LCFG, HYPP N/N.
Call us anytime (978)609-3999 or email [email protected]
Visit our website for more info at www.lalobarun.com
Aberjack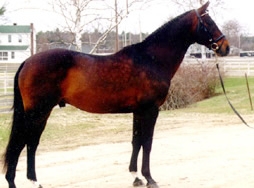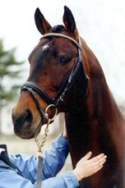 Aberjack is a 16.1 h. bay, 7/8 TB registered New Zealand Sport Horse, son of Aberlou, the most successful and influential sire in New Zealand's sport horse breeding. His dam, Miss Charlie, was a 3/4 Thoroughbred Grade B show jumper, who descends from the highly successful Alvero racing line in New Zealand. Aberjack is also fully approved as a breeding stallion by the Oldenburg Horse Breeders Society. Aberjack is currently standing at the University of Massachusetts.
CS Hermits Silver Shadow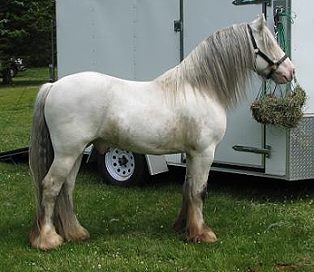 CS Hermits Silver Shadow is a 2005 imported Gypsy Cob. He has the distinction of being the only appaloosa colored Gypsy Cob in the USA. "Silver" has the floating gaits of a warmblood and a great dispostion. He stands 13.2 and his pedigree goes back to Hermit's Lonely Ghost (few spot) through his sire, Hermit's Ghost Palouse (black leopard) and dam, Hermit's Ghost Charisma (bay blanket). Silver is registered Gypsy Horse Association as well as Gypsy Vanner Society. For contract information contact Tammie Cappuccio at [email protected].
Lassico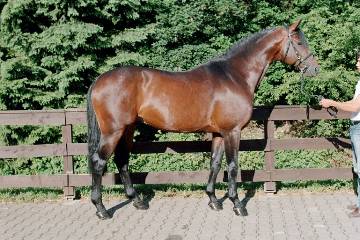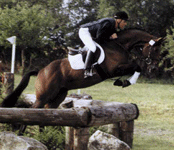 Lassico was approved October 16, 1998. He came in 4TH and he was fourth in dressage. All foals to date have been 100% premium , His test score for character was a 9, temperment was a 8, willingness was a 8, jumping under saddle was a 8, rideability was a 9, 7 for walk, 8 for trot, 8 for canter. As a three year old he was the winner in the materials class and champion of all three year olds at the Three Year Old Championships. As a four year old Lassico was the winner in 4 foot jumping. As a five and six year old he was several times winner in eventing. He also was a many time winner in M level dressage. His sire, Lambourghini, was the champion of the 1991 Keuring. Lassico's grandsire Lago Maggiore, by the famous Landgraf 1,competed as a international eventer. Lassico's dam Elegance is a 17 hand States Premium Mare. She produced, two approved stallions,7 sport successful horses and a premium mare. Lassico is out of a very old mother stem that produced sport horses and over 20 stallions over the decades. Lassico's direct mother line produced the international Dressage horse FEDERLEICHT owned by Robert Dover. Lassico's first American foal is a stunning colt that scored 8.0 on conformation. His 08 filly was a top scoring foal at her inspection scoring 8.0 on movement. Lassico's stud fee is $1500.00, special rates for premium mares and sport proven mares. If you book before 3/1/12 there will be no booking fee. See LASSICO on YouTube! Lassico's 09 colt LUXE scored 8.1 on movement !! 2010 FILLY LULLABY SCORED 8.2 0N CONFORMATION First Premium Gold !!! LULLABY=LASSICO-HITCHCOCK-HILLHAWK -MATCHO . Lassico's 2011 colt out of SPS Weser Melodie (Wesley/Duerkheim) scored 8.2 on type and 8.6 on movement First Premium Gold! Lassico's 2011 colt came in at 4th in North America for RPSI Stallion Prospect!!!!!!!!
The 2012 stud fee includes the first collection and reasonable shipping costs.
For more information contact: Michael Yates at (207) 339-0515 or [email protected]